Desert camping & Sunset, Sunrise

4WD Desert Trip

Camel Treks & 4WD Driving


Ait Ben Haddou

Essaouira

2 Days to Zagora

Marrakech, Desert & Fez

7 Days all Morocco

9 Days all Morocco

Ait Ben Haddou & Kasbah Telouet
-- Private Day Tour --
Visit one of the UNESCO World Heritages site,
Ait Ben Haddou, a traditional fortified town.

Kabah Telouet is a beautiful example of a local house, kasbah,
built by an Islamic powerful vizier.

Enjoy your day with kasbas and great views of Altas.

Click

to see the destination details.
Morning

Ouarzazate - Ait Ben Haddou - Kasbah Telouet - Ouarzazate
Pickup at your hotel in Ouarzazate
Transfer to Ait Ben Haddou 1 - 1.5 hours


Visit a traditional fortified village, one of the UNESCO World Heritages

Lunch

Local restaurant in Ait Ben Haddou village

Afternoon

Transfer to Kasbah Telouet 1 - 1.5 hours
VIsit one of the kasbahs of Pasha Glaoui, a powerful vizier of the region in the 20th century.

Transfer back to your hotel in Ouarzazate
Prices per person

1 pax

EUR180

2 pax

EUR110

3 pax

EUR90

4 pax

EUR70
Inlcuded:
Private car, English speaking driver, lunch

Excluded:
Bevarates for meals, tips
---
Special offer: Discount 2 euros per person
Please complete the form which will appear after cliking the BOOK button.
We expect bookings until 7 days in advance.
Please read our Terms and Conditions and click the BOOK button when you accept it.
---




Ksar Ouled Matalla BP191 Erfoud Morocco 52200
TEL +212 676 209476

Home | Tours | Excursions |Tailor-Made|Desert & Palm Activities | Information | About us | Contact us
Terms & Conditions | Payment Method | Privacy Policy |



Facebook



twitter




Pinterest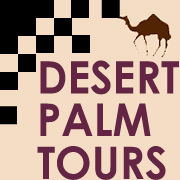 Blog