Ait Ben Haddou

2 Days to Zagora

Desert and Fez

7 Days all Morocco

2 Nights 3 Days Fez - Dades - Marrakech
-- Private Tour --
From Fez, head for Merzouga through the Middle Atlas Moutains.
Enjoy camel riding and desert camping with Berber people.

After the sunrise in the desert, drive on to Todra Gorges through Kasbah Road with thousands of kasbahs,

Stay overnight in a quiet oasis Dades, then visit ancient fortified town Ait Ben Haddou before arriving in Marrakech.
Click

to see the destination details.

---

Day

Fez - Merzouga


Transfer to Merzouga through Middle Atlas Mountains (8-9 hours)
Drive through Midelt and Azrou


Camel ride to the camping site (1-2 hours)

Desert Camping
dinner

---

Day

Merzouga Desert Dune - Todra Gorges -

Dades




See sunrise in the desert


Transfer to Erfoud (1 hours)


Stop by at Fossil Museum


Transfer to Todra Gorge through Kasbah Road (3 hours)


Visit Todra Gorges


Transfer to Dades ( 1-2 hours)
Overnight in Dades
breakfast, dinner

---

Day

Dades - Ait Ben Haddou -

Marrakech


Transfer to Ait Ben Haddou (3-4 hours)
Drive through a desert and oasis road, with hundreds of kasbahs.


Stopy by at Kelaat M'Gouna, the valley of rose.




Visit Ait Ben Haddou


Transfer to Marrakech (4-5 hours)
Drive over the High Atlas mountains. Take a lunch break at Tichka, the peak of the mountains
--
breakfast
Prices per person

1 pax

EUR700

2 pax

EUR380

3 pax

EUR300

4 pax

EUR250
Inlcuded:
Private car, English speaking driver, Accomodation (3 stars equivatelnt), Meals mentioned, Entrance fees for mentioned sites

Excluded:
Flight tickets, bevarages for meal, tips


Accomodation in Marrakech and Fez

4 stars, 5 stars accomodations upon request
---
Special offer: Discount 2 euros per person
Please complete the form which will appear after cliking the BOOK button.
We expect bookings until 7 days in advance.
Please read our Terms and Conditions and click the BOOK button when you accept it.
---




Ksar Ouled Matalla BP190 Erfoud Morocco 52200
TEL +212 676 209476

Home | Tours | Excursions | Tailor-Made|Desert & Palm Activities | Information | About us | Contact us
Terms & Conditions | Payment Method | Privacy Policy |



Facebook



twitter




Pinterest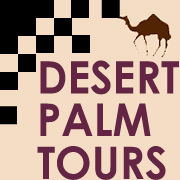 Blog